Air Freight Services

| CargoMaster™ Services
Tailored Air Freight Services from CargoMaster




Call CargoMaster 24/7 Australia Wide




Tel: 1300 767 136

 
Welcome to our site domestic air freight services and CargoMaster!
Did you know worldwide air freight services move approx A$8 trillion of goods annually, making up approx. 35% of world trade? The first flight moving air freight or air cargo was an air freight charter broker, in the USA in 1910 and lasted approx. 50 minutes, the air cargo transported was silk.
In Australia 60% of air freight is carried on commercial passenger aircraft in the luggage hold or "belly" of the aircraft. Call CargoMaster for fast, overnight Domestic Air Freight Quotes Australia  wide services. Freighter aircraft carry the remaining 40% of domestic air freight . Air  cargo may be carried in dedicated freighter aircraft which operate every week night along the east coast of Australia and to/from the West coast of Australia. The first aircraft to uplift international freight was the 747 which carried pallets, heavy air freight and large bulky air freight.
Moving Air Freight with Security, Integrity and Professionalism
CargoMaster KNOW-HOW comes with 35 years air freight industry experience.
Contact CargoMaster Tel: 1300 767 136

CargoMaster offers you 35 years' experience organising the urgent uplift of domestic air freight and international air freight  from all around Australia and international shipping services  to all corners of the world. When you call on CargoMaster to look after your air freight your backed by one of Australia's most experienced domestic air cargo companies, CargoMaster only works with Australia's most trusted air linehaul operators, so you know your air freight is in safe hands!
Typical Questions Callers Ask About Air Freight Services
What Are Air Freight Services?
Air Freight Services entail the transportation of goods via air. CargoMaster provides a range of Air Freight Services, including Nationwide Domestic Air Freight. Our Domestic Air Freight Services encompass options like Same Day and Overnight Air Freight across Australia. Additionally, CargoMaster extends its services to International Air Freight from major cities such as Sydney, Melbourne, Brisbane, Adelaide, Perth, and Darwin. Feel free to contact CargoMaster for a personalized air freight quote today!
How Much Does Air Freight Shipping Cost?
The cost of air freight shipping is contingent on several factors, including the size and weight of the cargo, the type of items being transported, and the origins and destinations involved. These variables collectively influence the overall cost of air freight shipping.
How Can I Arrange Air Freight Shipments?
Arranging an air freight shipment is a straightforward process. Just get in touch with CargoMaster. Ensure your cargo is well-packaged, clean, and clearly addressed. If there are multiple pieces, be sure to number them. It's essential to have a clear understanding of your cargo and, if applicable, identify any hazardous materials (HAZ CARGO).
What's the Distinction Between Air Cargo and Air Freight?
In essence, there is no substantial difference; the disparity primarily lies in terminology. However, it's worth noting that "Air Cargo" is more commonly used in the USA, while "Air Freight" is the prevailing term in Australia.
What's the Primary Advantage of Air Freight?
The foremost advantage of air freight is its speed in moving goods from one location to another. It's the fastest mode of cargo transportation. Additionally, air freight is a safer choice for transporting fragile and valuable cargo.
Is Air Freight More Expensive Than Sea Freight?
Indeed, air freight is notably more expensive than sea freight. Sea freight is a more economical choice, particularly for larger shipments or items that are not time-sensitive.
Why Is Air Freight More Expensive?
Air freight can be costlier due to the expediency it offers. It ensures faster delivery of cargo. If you're dealing with fragile goods, air freight is a safer option for transportation.
How Is Air Freight Cost Determined?
The cost of air freight is determined based on the actual weight of your goods or the volumetric weight, whichever is greater. This method ensures fair and accurate pricing for your air freight shipments.
CargoMaster's comprehensive range of air freight services includes domestic air freight  Australia  offering services for urgent, time critical same day air freight and for less urgent shipping overnight air freight, CargoMaster specializes in organizing the uplift of bulky, heavy, awkward and out of hours interstate air freight to or from almost anywhere in Australia including high priority deliveries to remote mine sites. CargoMaster's air cargo services extend to urgent urgent air freight charter services, with aircraft available for immediate air freight charter on the west coast, central and coastal south Australia and along the east coast of Australia, a variety of aircraft are available to meet the needs of most air freight charter requirements, including high value air freight with on ground security at airport of departure and arrival. CargoMaster can assist you with identifying and classifying dangerous cargo, dangerous air freight documentation and packaging to IATA standards by qualified and accredited DG personnel too! CargoMaster organizes the uplift of a broad range of air freight including, mine site spare parts, construction machinery, medical equipment, electronics, heavy machinery spare parts, ships spares, shop fittings, tiles and tons and tons chocolates the list is endless! CargoMaster offers Australians high performance, next generation air freight services, For anyone looking for International air freight or sea freight services, CargoMaster has bonded warehouse facilities in Sydney, Melbourne, Brisbane, Adelaide, Darwin and Perth and provides weekly consolidation services to and from the USA, UK , Italy and Canada. International air freight services are available as deferred or direct for more urgent air freight. CargoMaster supports Australian business with innovative cost effective air freight services from all Australian capital cities.
Remember, CargoMaster Know-How
To Get Your Air Freight Consignment To Its Intended Ultimate Destination Quickly And Cost Effectively!
Tel: 1300 767 136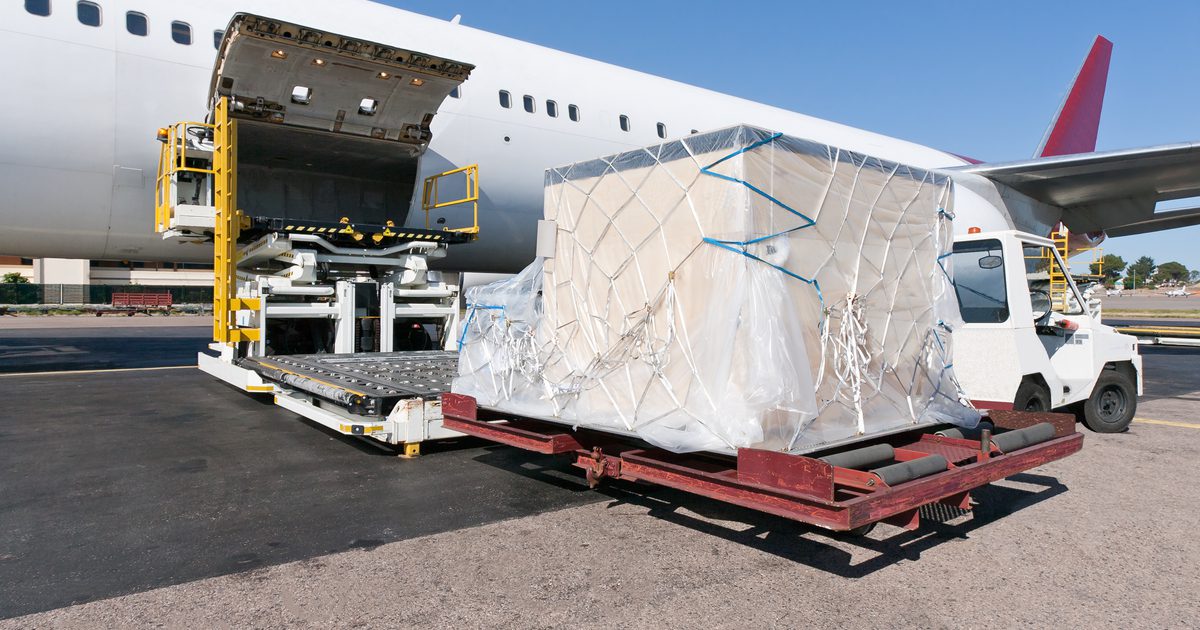 POEM ODE TO AIR FREIGHT
Flowers for Mum, gadgets for Dad
Toys at Christmas, no one is sad
If it were not for air cargo, we would not have
Strawberries at Wimbledon, the latest i-fad
Stylish new shoes, wow they are rad
If it were not for air cargo, we would not have
The hottest jewelry, the freshest of meat
Even the leather that covers your seat
If it were not for air cargo, we would not have
TVs, radios, music that booms
Even the speakers that fill our rooms
If it were not for air cargo, we would not have
Salmon from Norway, lamb from the South
Tasty chocolates, delicious in the mouth
If it were not for air cargo, we would not have
Sports cars, race horses, helicopters too
Yes, on an airplane that will surprise you
If it were not for air cargo, we would not have
Circuit boards, scanners, crayons and plates
Even the rollers that affix to your skates
If it were not for air cargo, we would not have
Wines, clothes and diamond rings
Cheeses, books in fact most things
If it were not for air cargo, we would not have
Thousands of jobs and millions of lives
Impacted positively as the economy thrives
Make it here, sell it there
Air cargo people, they really care
So as you sit comfortably in your aircraft seat
Think of the cargo beneath your feet
AIR FREIGHT SERVICES AUSTRALIA WIDE AND WORLDWIDE
CARGOMASTER AIR FREIGHT SERVICES

OVERNIGHT DOOR TO DOOR AUSTRALIA WIDE
AIR CARGO CHARTER SERVICES AVAILABLE AUSTRALIA WIDE
AIR FREIGHT AUSTRALIA
DELIVERING HIGH PERFORMANCE AIR CARGO SOLUTIONS
OVERNIGHT AIR FREIGHT
EXPERTS IN AIR CARGO, SAME DAY AND OVERNIGHT AIR CARGO AUSTRALIA WIDE
AIR FREIGHT CHARTER
INTERNATIONAL AIR CARGO WITH GLOBAL INDEPENDENT NETWORK
Domestic Air Freight Services offered by CargoMaster
Freight cargo consolidation
Overnight Air Freight Charter Services
Domestic Air Freight Sydney
Domestic Air Freight Adelaide
Domestic Air Freight Melbourne
Domestic Air Freight Brisbane
Domestic Air Freight Perth
Domestic Air Freight Hobart
Domestic Air Freight Darwin
Domestic Air Freight Canberra
---
Thank-you for contacting us, it's great that you have selected our contact us page, we appreciate the opportunity, if your shipment relates to air freight or less than a container load sea freight, please include the weight and dimensions of each piece in your request. We look forward to working with you, please feel free to call at any time.
TEL: 1300 767 136